Refill your bottle with RE‑USE capsules
Less packaging, less waste
In response to the trend that consumers want less packaging material, Blue Wonder has developed the RE-USE capsule.
The Blue Wonder RE-USE capsules contain the unique Blue Wonder products in concentrated form. For example, we reduce the amount of plastic bottles, trucks on the road and CO2 emissions by up to 20 times.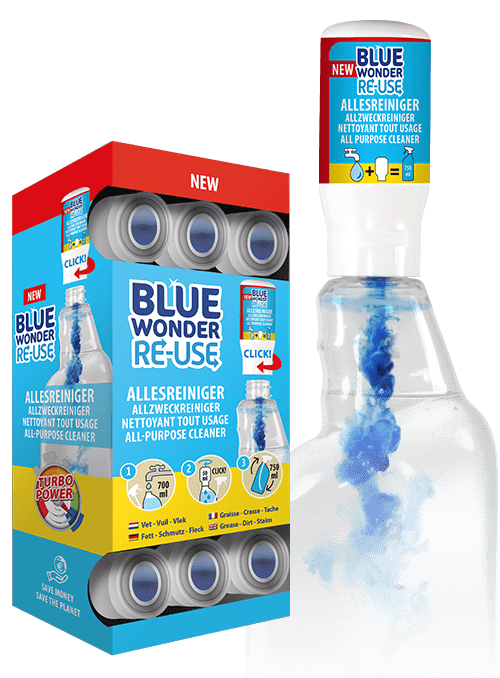 Easy to refill the bottle
Remove the nozzle from the empty bottle
Fill the empty bottle with water (after rinsing it for a while).
Screw the RE-USE capsule onto the bottle, this will open the cap, and the liquid will automatically flow into the bottle.
The Blue Wonder RE-USE Capsules will soon be available with the following Blue Wonder products:
All Purpose Cleaner
Limescale Cleaner